Are Manufacturing Jobs Headed to a "Set Your Own Hours" Operation?
In a candidate-driven and tight labor market, jobseekers have more authority when it comes to having their job needs met, and this goes beyond just remote workers.
FLEXIBLE SCHEDULE POPULARITY GROWING
With the unemployment rate back at the pre-pandemic low of 3-7%, candidates have the power to make demands that will better their work life and this includes flexible scheduling. While the term "flexible schedule" is usually correlated with work-from-home or hybrid work options, flexible schedules have moved into even in-person work scheduling. The manufacturing industry has seen this trend as a new way to recruit and retain their employees. These flexible schedule options may include:
Changing/new daily hours
Working shorter 4-hour shifts
Working fewer days a week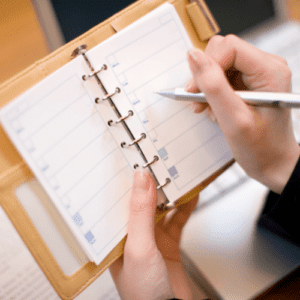 THE NEED FOR FLEXIBLE SCHEDULES
Over the last year, 11% of in-person job openings have used "flexible hours" within their job postings, according to ZipRecruiter. Additionally, the Wall Street Journal wrote that 29% of all job listings offered some sort of "flexibility", a common theme over the last few years. Manufacturing has been part of this movement but has had to find more creative ways of offering these benefits to its employees. Manufacturing flexible schedules may not look the same as in other industries, but they are put in place for the same reasons, such as:
Increasing employee productivity
Lowering the chances of employee burnout
Attracting quality candidates
Retaining employees and staying competitive
SETTING FLEXIBLE SCHEDULES IN MANUFACTURING
There are different options when providing manufacturing employees with flexible schedules. A task-oriented schedule can be used to schedule employees to complete a specific task. Once the task is completed, they can leave. Another option is breaking down the 8-hour shifts into 4-hour increments. This decreases burnout and allows more flexibility in employees' availability. A staggered shift schedule allows for more break time between tasks and gives more time for employees to train on different duties.
BENEFITS FOR ALL
Overall, manufacturing flexible schedules are not just beneficial to employees. Employers will see the positive outcomes of flexible work schedules in their employees, both in their productivity and in their numbers. With so many changes in the last few years, flexibility is one that is not going anywhere.
Staying competitive in the current job market means maximizing employee retention and employee attraction. The biggest part of retaining employees starts with employers putting themselves in the shoes of their employees and truly listening to their needs and concerns. Employers could start by sitting in the break room, using employee facilities, and having a one-on-one open and honest quarterly discussions with all levels within the company. To truly understand the needs of employees, companies need to create a culture of understanding and honesty, and continuously work to sustain it.
If you are looking for a job with flexible hours, more openings are starting to fill job boards as the holiday season is approaching. Do not hesitate to reach out to any of our team members to learn more about our offerings. We enjoy hearing and learning about all our candidate's career journeys! Connect with us and let's see where we can take you next.
We help build businesses. We form teams that will carry you forward. We are capable, technical, efficient, and effective.