How to Stay Competitive with Compensation and Beyond
Of those who quit their jobs in 2021, 63% of both blue and white-collar workers responded that low pay was the top reason.
The current candidate-driven job market has caused employers to buckle down on their recruiting and retention efforts. A huge part of attracting talent and meeting the needs of current employees is ensuring you are offering competitive compensation and benefits packages. Recently, MRT compiled 7 months of industry research within our firm and found that "competitive compensation" was consistently one of the biggest pain points in current hiring trends.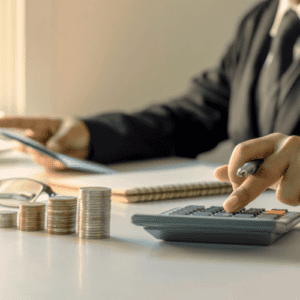 LET'S TALK SALARY
The average salary increases when candidates make a change is 10 to 15%. This is important to know, as active job seekers are looking for an employer who can meet their salary needs. The cost of goods and living have gone up 117% since the 90s while the increase in wages has only gone up 32%, consecutively. Employees are looking to be compensated properly for their work and to be able to have economic growth just as well as previous generations.
To retain current employees, it is imperative that you offer mobility and a clear career path upward. This includes providing proper pay raises and promotions before candidates jump ship to other opportunities. Contending with other companies offering higher salaries can be intimidating, but benefits and other non-salary-based initiatives can go a long way when competing for talent.
BENEFITS PACKAGES
Benefits packages do not have to just include health insurance. If competing with salary offerings, try to better expand the benefits you provide your employees. Not only will this help retain current workers, but it will significantly increase your attraction to job seekers. Benefits packages can include:
Dental insurance
Vision insurance
Medical insurance
Disability
Life insurance
401k
Stock options
Making sure your benefits packages are filled with the best options can balance out a lower-based compensation that you could offer compared to other businesses.
NON-SALARY BASED INCENTIVES
Competing for talent is an ongoing process that can take years to perfect, but current trends have allowed companies to offer non-salary-based incentives that can outweigh the cost of offering a lower salary package. It is important to think outside the box when competing for talent. What can your company offer that sets you apart from similar businesses or your competitors? It is vital to really understand your audience and receive open and honest feedback from your current employees to truly understand their needs. We have provided a few non-salary-based incentives that can set our clients up for success:
Mental health days
Sign-on bonuses
Employee-focused programs and training
Benefits starting on day one
Extra time off when goals are met
Flexible scheduling
4-day work weeks/Fridays off when goals are met
Job seekers are looking for employers to invest in their needs and future. Retention rates are 34% higher among organizations that offer employee development opportunities.
At MRT, we keep up-to-date on employment trends and we recommend companies do the same. Talent moves fast and your hiring process must move faster.
If you have any questions on how to set your business up for long-term success, please call one of our recruiters today. Or fill out our contact us form so we can reach out to you to hear about your hiring obstacles.
We help build businesses. We form teams that will carry you forward. We are capable, technical, efficient, and effective.