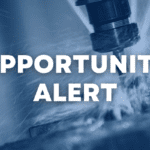 MRI Tallahassee
Assistant Lab Manager
We are seeking a highly skilled and experienced Assistant Laboratory Manager to oversee the daily operations of our laboratory. As Assistant Laboratory Manager, you will play a crucial role in ensuring the safety, efficiency, and accuracy of our laboratory processes while adhering to strict environmental and safety regulations.
Key Responsibilities:
Laboratory Oversight:
Manage and supervise laboratory staff, ensuring their training and adherence to safety protocols.
Oversee day-to-day laboratory operations, including sample analysis, testing, and data interpretation.
Maintain and calibrate laboratory equipment, ensuring accuracy and reliability of results.
Maintain and establish proper sampling procedures
Run melt, film, and IR instruments
Knowledge of all additives used as well as how they affect the process
Identify quality issues within the process and the proper channels to have them corrected
Communicate with the Production Supervisor/ Plant manager to address quality issues
Inspect line samples and make correct adjustments if needed
Responsible for Customer Resin Specifications in the AS400
Responsible for Supplier Audits when customers come on campus
Responsible for completion of documents from Sales Customers pertaining to quality (Examples: Supplier Questionnaires, BCP, Supplier Compliance Requests, etc.)
Responsible for providing/updating sales quality documents (REACH, CONEG, Conflict Materials, Prop 65, etc.)
Support for the Sales Team when a customer presents a quality issue (ex. feedback on an email and/or call)
Work closely with production when a CAR is submitted if pertaining to quality
ISO Audits
Compliance and Safety:
Ensure strict compliance with all relevant environmental, health, and safety regulations.
Develop and enforce safety protocols and best practices to minimize the risk of hazardous incidents.
Coordinate with regulatory agencies to maintain necessary permits and documentation.
Quality Control:
Implement quality control procedures to guarantee the accuracy and reliability of analytical data.
Monitor and review laboratory test results, identifying and addressing any anomalies.
Data Management:
Maintain accurate records of laboratory tests, results, and analysis in accordance with regulatory requirements.
Prepare reports and documentation for internal and external stakeholders, like the Alabama Department of Emergency Management (ADEM)
Inventory Management:
Manage laboratory inventory, including chemicals, reagents, and supplies, ensuring adequate stock levels.
Procure and manage the use of laboratory materials efficiently.
Training and Development:
Provide training and guidance to laboratory personnel on safety, procedures, and compliance.
Stay updated on industry trends, regulations, and emerging technologies.
Qualifications:
Bachelor's degree in Chemistry, Environmental Science, or a related field
Proven experience (5+ years) in a laboratory management role
Proficiency in laboratory equipment operation, maintenance, and troubleshooting.
Familiarity with analytical techniques, including spectroscopy, chromatography, and wet chemistry methods.
Exceptional organizational and leadership skills with the ability to manage and motivate a team.
Excellent communication and interpersonal skills to liaise with internal and external stakeholders.
Detail-oriented with a commitment to quality, safety, and environmental stewardship.
Ability to work under pressure, prioritize tasks, and adapt to changing circumstances.
Location: Montgomery-Troy, AL
Relocation is available for this position
Type: Full-time/Permanent/Exempt
Salary Range: $100,000 – $125,000
Please reach out to Kathy with any questions about the position at Kathy@mrrecruiter.com or 850-542-1927.
We help build businesses. We form teams that will carry you forward. We are capable, technical, efficient, and effective.