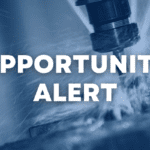 MRI Tallahassee
As an Automation Engineer, you will lead/facilitate automation and manufacturing advancements across the company. This position is focused on capacity improvement and manufacturing systems enhancement to meet customer needs and expectations. Key deliverables are strategically integrating automation, project planning, working side by side with local team members to drive and influence project stakeholders to deliver world-class automation solutions and manufacturing advancements on time and on budget. You will execute multiple projects concurrently and prioritize your time and energy effectively.
Duties/Responsibilities:
• Develop and implement multiple automation projects throughout the organization.
• Develop internal as well as external automation capabilities (training center, university/community school relationships, and key suppliers).

• Develop technical standards for Automation – safety (coworker safety, machine safety), machine design, and sustainability (maintenance).
• Work cross-functionally with product engineering, industrial engineering, and IT to create to integrate new automation into an existing production system.
• Track project performance using KPIs (Key Performance Index).
• Document and measure customer satisfaction and lessons learned.
• Train coworkers (shop-floor team).
• Benchmark internally as well as externally to standardize solutions throughout the company.
• Develop relationships at all levels of the organization.

Requirements:

• Solid understanding of the fundamentals of automation and/ or manufacturing (Machining, Foundry, Assembly, & Plastics Injection Molding).
• Robotic Programming/modification.
• Project Management skills.
• Ability to prioritize projects based on KPls.
• High attention to detail with the ability to recognize the project's key requirements.
• Must be willing to travel at least 20% (Regionally close in Southern Wisconsin).

We help build businesses. We form teams that will carry you forward. We are capable, technical, efficient, and effective.