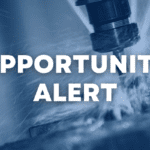 MRI Tallahassee
Maintenance Technician
Overview:
Our client in Troy, AL is looking for an experienced Maintenance Technician to join their team. This position will be working in a highly regulated environment and SAFETY must come first.
Qualifications:
5+ years of maintenance experience in the manufacturing facility or similar environment (Metal manufacturing and fabrication environments preferred)
Able to work in various work environments (inside/outside/heat)
Ability to MIG & Stick Weld
Experience working with gearboxes, augers, motors (up to 480)
Proper use of various equipment and job-related-Hammer Mill, Mechanical Brake, Screw Auger, Float Sink Tank
Prolonged periods of walking, standing, bending, stretching, pushing, pulling, climbing, or kneeling
Must be able to lift up to 50 pounds at a time
Ability to pass the company forklift certification (written & hands-on)
Must pass pre-employment medical screening.
Responsibilities:
Daily operation of forklift, scissor lift, and/or front-end loader
Greasing equipment and machines
Change bearings, blades, chains, sprockets, etc.
Un-wire and re-wire motors up to 480
Install and provide regular maintenance of gearboxes
Diagnose equipment issues
Perform needed repairs and regular maintenance of all equipment
Accurately complete required paperwork
Understand and utilize Maintenance Software
Report safety hazards/concerns to the Supervisor/Management
Inform the Supervisor/Management of any damaged or broken material/equipment
General housekeeping of the work area
Note: This job description is not intended to be all-inclusive. The employee may be required to perform other related duties as assigned.
Job Type: Permanent/Full-time
Location: Montgomery-Troy, AL
Hourly Range: $24.00 – $30.00 Depending on Experience
Hiring for Multiple Shifts: 1st (6am-2pm) or 2nd (2pm-10pm)
Benefits:
401(k)
Dental/Vision/Life insurance
Health insurance
Paid time off
We help build businesses. We form teams that will carry you forward. We are capable, technical, efficient, and effective.