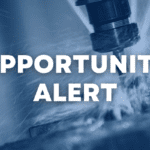 MRI Tallahassee
Title: Plant Controller
We are currently seeking a motivated and experienced Plant Controller to join our client. As a premier provider of packaging solutions, our client makes custom plastic containers for small to medium-sized businesses in a variety of industries. They focus on sustainability and innovation.
The preferred candidate will have experience working in the accounting or finance department of a manufacturing firm.
Position Overview
Title: Plant Controller
Role: The Plant Controller provides finance expertise and decision support to business leaders in helping with the plant and regional strategy, goals, and objectives. Also performs accounting and analytical duties, to ensure accurate and timely reporting and control for the plant.
Location: Fully on-site at the Salt Lake City, UT plant
Responsibilities and Functions
Regular daily and month-end accounting activities including journal entries, system transactions, and account reconciliations. Complete ownership of the financials.
Internal reporting of financials and plant financial analysis on a regular and as-needed basis
Overseeing costing and quoting function, partnering with operations, sales and Finance Directors
Responsible for annual plant budget and monthly forecasts, ensuring accuracy and timeliness
Support Internal Control compliance efforts through preparation, monitoring, and reporting activities
Responsible for monitoring and ensuring tasks are done timely
Supervision of the Accounts Receivable
Supervision of the Accounts Payable
Analysis of standard labor and material costs and analysis of variances
Month-end reporting and analysis
Quarterly and Year-End Audit requests
Support for Plant Operations, including Capital Expenditure analysis, and other operational needs
Oversee year-end physical inventory and inventory reconciliation
Ad hoc analysis
Help identify or provide information on continuous improvement opportunities
Perform special projects or other duties as assigned
Qualifications
Skills:

Excellent analytical skills, attention to detail, and accuracy are essential
Must be a self-starter, working in a fast-paced environment
Strong team player with the ability to work autonomously
Demonstrated ability to take ownership of role, and bring duties and assigned projects to completion with minimal oversight
Proficient in MS Office software, excellent Excel skills are required
Experience with ERP systems, IQMS experience preferred
Education/Certification(s)/License(s):
A Bachelor's Degree in Accounting, Finance, or a related field is required, MBA preferred
No certification(s) or license(s) are required, but a CPA or CMA is desirable
If you are interested in this position, please apply here or send your resume to matthew@mrrecruiter.com or contact me directly at (850) 846-3503.
ease apply through LinkedIn or send your resume to mikeabate@mrrecruiter.com or contact me directly at (850) 610-6905.
We help build businesses. We form teams that will carry you forward. We are capable, technical, efficient, and effective.