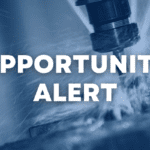 MRI Tallahassee
The company is a privately held manufacturer of High Performance, Green Engineered Building Products. Consistently operating at world-class levels, this company has received numerous awards for product quality and customer service. With a strong leadership team, great benefits and a focus on work-life balance, this company is poised to be the employer brand in the building products sector. Due to significant growth, they have asked our team to identify a top-grade Process Engineer for their operation in the Constantine, MI area.
A qualified candidate will have:
BS Degree in Engineering (Chemical, Mechanical, Materials Science) or equivalent work experience
Three (3+) plus years of experience in process improvement/operational excellence project roles within the manufacturing sector. Experience in paper, film, or web-handling processes a plus
Three (3+) plus years of experience in roll-to-roll converting, slitting, lamination, coating, cutting, web handling, and automation
Demonstrated ability in the application of web handling and automation: winders, tension transducers, web surface, vision systems, slitters, roll laminators, slitting, and spooling
Demonstrated training and proficiency in statistical problem-solving methodology and statistical process control is required
Proven experience of the successful implementation of continuous improvement manufacturing programs
Ability to communicate clearly, both written and verbal with all levels of the organization
We help build businesses. We form teams that will carry you forward. We are capable, technical, efficient, and effective.