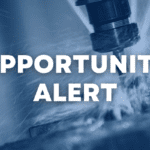 MRI Tallahassee
Sr. Controls ENGINEER

"Come build a Career with our Growing, Fast-Paced, Customer-Focused Company that fosters Training & Professional Development!"

Are you an engineering professional looking for a new challenge and an exciting opportunity to advance your knowledge, skills and career in a great working environment? Would you like to have a job that rewards performance and offers competitive compensation and benefits?

We are looking for a hardworking and enthusiastic Sr. Automation Engineer to join our Engineering Services team and help us drive operational performance throughout our facilities.

The Sr. Controls Engineer will serve as the Subject Matter Expert (SME) and provide leadership for automation project execution from concept, specification, development, integration, testing to start-up.

THE ROLE
Manage multiple automation engineering projects/assignments, including coordinating with engineering design and systems integration firms in developing design criteria, preparing design documents, preparing bid documents and contracts for systems, reviewing bid proposals and selecting contractors.
Analyze project requirements and develop a scope of work based upon broad automation engineering principles and established methods in the industry, consistent with current international and internal standards and specifications.
Monitor project activities to ensure that all phases of work from feasibility to project closeout are done in accordance with corporate standards and contractual agreements. Maintain client, consultant, contractor, and vendor relationships; manages conflicts.
Develop and review project charters, user and technical requirement specifications, Request for Proposals (RFP) for feasibility and provide high level capital cost estimates for project bid proposals in a timely manner.
Establish and maintain project budgets, cost estimates, as well as review purchase orders, change orders, and invoices.
Manage all aspects of project installation, commissioning and qualification activities, safety inspections, determining operating requirements and writing procedures.
Ensure all cGMPs, safety practices, applicable codes, engineering standards, laws and insurance requirements are met in the design, construction, start-up, and qualification of assigned projects.
Identify and resolve unique situations of substantial significance as it relates to automation and control systems, requiring conceptual and innovative thinking to develop solutions to complex problems with impact on the business.
Provide automation technical support to streamline operations for safety and quality compliance, production efficiency, cost savings, and asset reliability.
Identify and address areas of concern regarding potential liabilities and risks.
Support the Custom-Quote team to develop proposals for automated manufacturing lines.
Stay current with industry and technology trends applying best practices.
WE ARE LOOKING FOR:
Bachelor's Degree in Engineering, Mechanical, Electrical, Electronics or related field.
Minimum of 8 years of manufacturing, equipment or automation engineering experience in plastics or related manufacturing industry.
Minimum of 3 years project management experience.
Hands-on experience factory floor automation such as Programable Logic Controller (PLC), Human Machine Interface (HMI), Supervisory Control and Data Acquisition (SCADA), Vision inspection systems and Robotic automation solutions.
Preferred:
Project Management Professional (PMP) certification.
DO YOU HAVE…?
A solid understanding of automated manufacturing and packaging equipment and auxiliary systems and Working knowledge of industry standards ISA-S88 and ISA-S95.
Familiarity with cloud computing, virtualization, networking protocols and architecture.
Exceptional mechanical aptitude with a proven track record of trouble-shooting complex systems.
Ability to participate in multi-disciplinary teams that focuses on process, product or packing optimization.
Knowledge of Engineering Qualification procedures and documents.
Ability to communicate clearly, both written and verbal with all levels of the organization. Possess strong technical writing skills.
Ability to support his/her own position on technical, business, or organizational issues with logical reasoning; and ability influence others to support position.
Awareness of Continuous Improvement and Quality Management techniques such as Six Sigma, Lean, TQM, etc.
Inquisitive, self-starter and can work autonomously with minimal supervision.
Ability to work collaboratively across various levels in the organization.
Ability to prioritize multiple tasks and demands and to create sense of urgency for the fast-paced manufacturing environment.
Possesses the energy level and results-orientation required to succeed in a dynamic growing company. Strong organization & time management skills.
Strong customer focus and the ability to confidentially handle sensitive business information and a clear sense of ethical decision making.
Proficiency in advanced techniques with relevant software (MS Office, AutoCAD, Smart Sheets).
Ability to lead cross functional teams to effectively execute assigned projects.
Willingness to travel approximately 40% to visit corporate, plant, customer or supplier locations.
We help build businesses. We form teams that will carry you forward. We are capable, technical, efficient, and effective.