How to Onboard Properly – New Year Means New Hires
Thirty-six percent of the U.S. workforce is planning to leave their job in 2023. So, what does this mean for the New Year? It is time to learn how to onboard properly.
STEPS TO TAKE TO ONBOARD PROPERLY
The New Year marks a time for change and growth for millions of people around the country. A huge part of this change is often health-related (yes, we all want to lose 10 pounds), relationship-related, or even job-related. It is crucial that during this time, employers are using best practices in hiring and onboarding to retain the best talent. To onboard properly means focusing on these areas:
Have a robust interview/feedback process
Ensure constant and transparent communication especially from the first interview through 90 days of employment
Create a detailed and planned orientation lasting a couple of days
Have the new employee set up within the company before the first day: phone number, email, computer login, software passwords, etc.…
Assign a mentor/coach/work buddy to the new employee
Clearly outline what the first 30, 60, and 90 days of employment will look like
Give the new employee time to spend with multiple departments to see the flow of business
Outline a solid career path and goals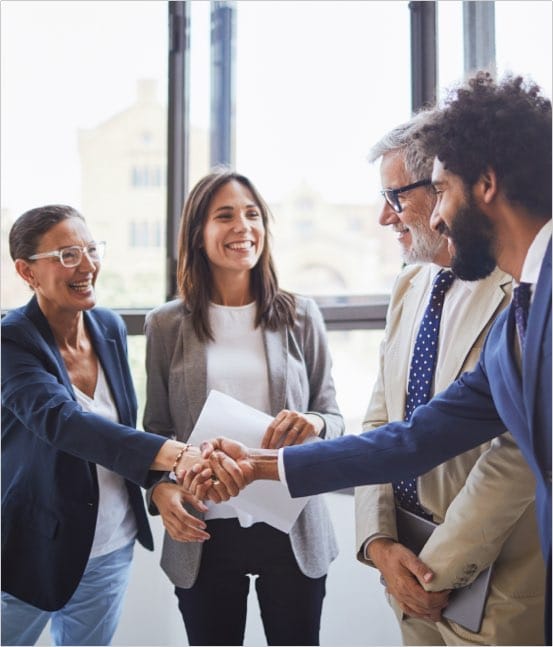 THE IMPORTANCE OF PROPER ONBOARDING
Showing the new employee that the company is organized and wants to provide them with the most support possible is the best way to onboard. The first few weeks of employment are crucial for employers to show their willingness to accommodate the new employee and provide paths for growth. Of employees who will quit their jobs, 17.42% will do it within their first month of employment. Alternatively, 16.45% of people quit their job within their first week, and 14.48% of employees who quit do it after six months, according to a survey by Zippia.
The results of the survey prove that even if you have the proper hiring procedures and a quick and effective process, a bad onboarding process can be a deal breaker. Employees are not afraid to quit. To start properly implementing best practices for onboarding, begin breaking down your current process and find what is not working. Are employees walking in on the first day with guidance and a clear sense of direction? Do they have someone to direct questions to and communicate with for the first couple of weeks? Is there a sense of community when they join and a warm welcome?
EFFECTIVE ONBAORDING MEANS PRODUCTIVE EMPLOYEES
When reflecting on your company's onboarding process, do not think you do not need to make some changes, most companies do. In fact, 88% of employees believe that their company doesn't do a great job when it comes to onboarding new employees. This means that even if you believe your onboarding process is in good health, your employees can most likely offer you great insight for improvement. Do not be afraid to ask and delegate an anonymous survey to find where you can improve. Spending the resources to create a better process is worth it in the long run. Organizations with strong onboarding processes increase new hire retention by 82% and improve productivity by 70%.
With over 100 years of recruiting experience, our recruiters have seen what successful companies do to onboard their talent. Once a candidate is hired, it is even more important for them to know they are welcomed and supported. Giving resources and time to ensure employees are settled and thriving is the best way to compete for talent with other companies. Losing good talent to a poor process was a huge avoidable pain point for employers in 2022; avoid it in 2023!
MRT is happy to consult with you or your business regarding your onboarding needs. Whether it's finding the right talent for the job or providing insights into competitive employment practices, we can assist in many needs. Please contact us with any questions or reach out to one of our many recruiters.
We help build businesses. We form teams that will carry you forward. We are capable, technical, efficient, and effective.